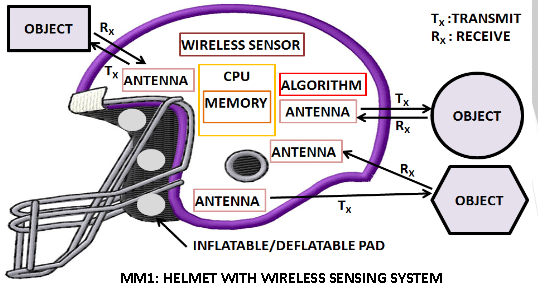 This Intellectual Property (IP) portfolio is assigned to KIOMARS ANVARI. The IP relates to a helmet with a wireless sensor system for monitoring of surrounding objects.
The technology disclosed in the IP portfolio consisting of U.S. Patents 8,947,195; 9,007,217; and 9,075,405 provides the following advantages:
• Provides effective protection from impacts as the sensors in the helmet analyze the speed, position and acceleration of the object before the impact occurs.
• Prevents or minimizes Concussion, Chronic Traumatic Encephalography (CTE) and other head related injuries.
• Many potential applications not just in various sports ranging from football, racing to equestrian but in manufacturing and transportation as well.
To receive a Brokerage Marketing Package, please contact Tom Major; [email protected], 480-231-6812.