TransactionsIP LLC is pleased to present the exclusive patent portfolio for sale HEART RATE MONTOR and "HUMAN HYDRATION SENSING" which includes U S Granted Patents US 10,791,964 B2; US 11,471,072 B2; and US 17 936 284 (Entitled "HUMAN HYDRATION SENSING" unpublished available with an NDA) assigned to Innovaura Corporation.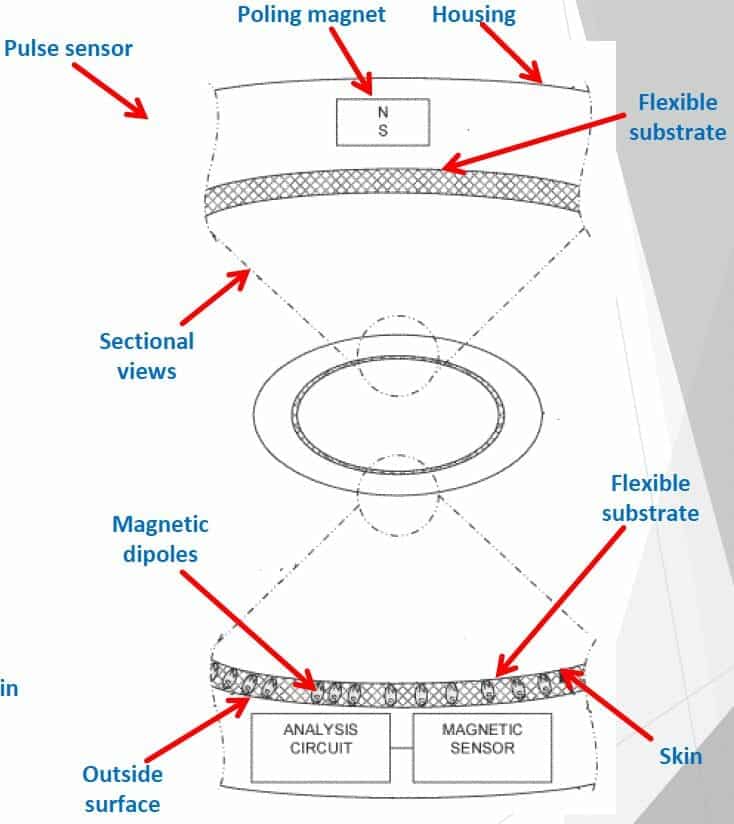 The IP relates to a heart rate monitor which includes a magnet supported to move responsive to an arterial pulse and a magnetometer configured to detect changes in a magnetic field produced by the magnet and a pulse sensor capable of measuring a pulse rate of a wearer at a peripheral artery. The technology disclosed provides the following advantages:
The combination of a low power microcontroller and the inherently low power consumption of the magnetometer used for heart rate detection can enable the battery to provide sufficient power to maintain the function of the pulse sensor for at least one week.
The flexible substrate with magnetic dipoles can be held against an artery in the wrist, or against a carotid artery in the neck.
The flexible membrane can support the magnet adjacent to a pulse detection location on a foot or ankle of the person.
The sensor device outputs motion data and heart rate data to a fitness or health tracking application to determine a probability of a user having a fitness corresponding to any of a plurality of levels, and display the most probable fitness level to the user.
The wearable fitness tracker market is estimated to grow from USD 45 billion in 2021 to USD 192 11 billion by 2030 at a Compound Annual Growth Rate (CAGR) of 17.5% during the forecast period.